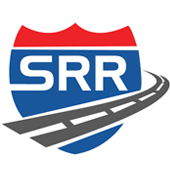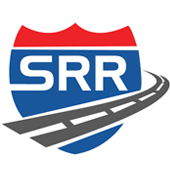 Santosh Movers and Packers Ahmedabad
The task of unloading features among them. The complete customer satisfaction is what we always try to achieve. Thus, all the services must be good enough to satisfy the clients to the fullest extent. Ensuring safety remains our foremost concern, thus we use whatever can produce best possible results while offering relocation services in India. For safety and damage control, we make sure that the heavy items get unloaded first, and rest follows later on. Our job starts with packing and finally comes to unloading for the final settlement of materials in the clients' home. Our job does not end by taking the packed and loaded goods to their destinations, but goes a step ahead in unloading them.
Santosh Movers & Packers Starting 1992 as a santosh road Carrier service Work in company Nirma, Hindustan Liver, Zydus, L & T, Santosh movers & packers is government service Tax registered company Own company current account Working in corporate companies Vodafone Hindustan coca-cola, L & T, Hindustan Liver, Bank Of Baroda, Bank Of Maharashtra Pepsi Ambuja Cement, Adani, Tata Chemical, Reliance
We are a leading name in packers and movers industry. As a dedicated part of service industry we are committed to come up with the best service providers. Our members provide packing, moving of any kind of goods as well as Automobile Transportation , they extend their services in relocating , home based shifting , corporate shifting , door to door cargo shifting . A sincere approach to facilitate our customers who thinks about relocation and shifting at any moment of time.
As a service provider of the industry they always take in mind that customers are our biggest asset and this glance make us enable to serve them with our services of packaging and shifting with extreme dedication for their satisfaction. Movers and Packers Ahmedabad is a reliable source of moving and packing information that is a unavoidable requirement of coming times and individuals and as well as corporate houses are in search for a better moving and packing services that would be able to give them a reliable and feasible and competent services to update and fulfill their needs.
A generous approach of certainty in moving and shifting industry we always make us ahead to come up with a customer centric approach. With a broad imaging having in mind Packers Movers is in process to construct a feasible service provide mechanism that enable an outstanding and reliable framework to provide the best moving and packing as well as shifting services.
We realize the fact that packaging and shifting needs are going to big in today's corporate sector at a extent that a big service provider in shifting, relocating and moving packing industry is required for their customers who are willing to relocate from one place to another or in other terms who need to shift one place to some other place. As a committed and well-known organization in moving and shifting services we are equipped with a broad and updated directory that contains all the information about the managed and state of art service providers of shifting and moving service providers in India
Contact Information
1st Floor, Oswal Estate, Nr. Evergreen Hotel, Narolgam, Ahmedabad, Gujarat
Services
Car Transportation, Commercial Moving, Corporate Shifting, Home Relocation, Local Shifting, Office Relocation, Packing & Unpacking, Packing and Moving, Storage & Warehousing